Casaflex Cementitious is a 2-component flexible mortar screed waterproofing membrane. Due to its cement-based system, Casaflex cementitious is very good for adhesion with the concrete substrate. Easy to repair and high value product. Flexible liquid part 40 percent of cement binder part.
Good flexibility.
Economical, much cheaper car park coating system compared to conventional resin systems with the same thickness.
Easy to install using a rake.
Waterproof.
Non toxic and non flammable.
UV resistant.
Smooth, seamless surface.
CASAFLEX is very versatile and can be used for several destination of use such as:
Waterproofing rooftop.
Fixing depressions on concrete subbase.
Fixing depressions on concrete subbase for sport floor destination of use.
Water tanks waterproofing.
Toilets and bathrooms waterproofing.
Wet areas waterporoofing.
Retaining walls waterproofing.
Click below to download the Casaflex Cementitious TDS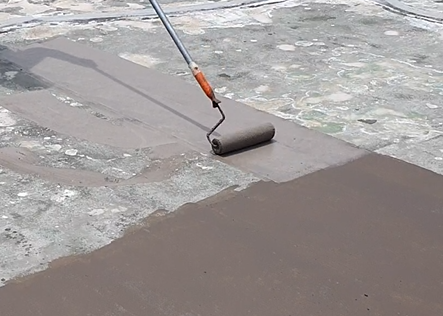 Casaflex Cementitious is an excellent combination for waterproofing the concrete rooftop with a cement-based product.