Surfaces for Indoor and outdoor Tennis Courts.
SUPERSOFT WS offers all the advantages of a hard court with the elasticity and comfort of a synthetic court.
The composition of the synthetic resins gives a uniform surface that ensures excellent technical performance: improved comfort, perfect ball bounce, excellent friction and slide coefficient ratio and high impact absorption to ensure a fast, safe and enjoyable game.
The SUPERSOFT WS system which is classified by the ITF in Class 4 (medium-fast), is the official surface for some of the most important international tennis tournaments.
SUPERSOFT WS is also ideal for outdoor basketball, volleyball, 5-A-Side Football and handball courts.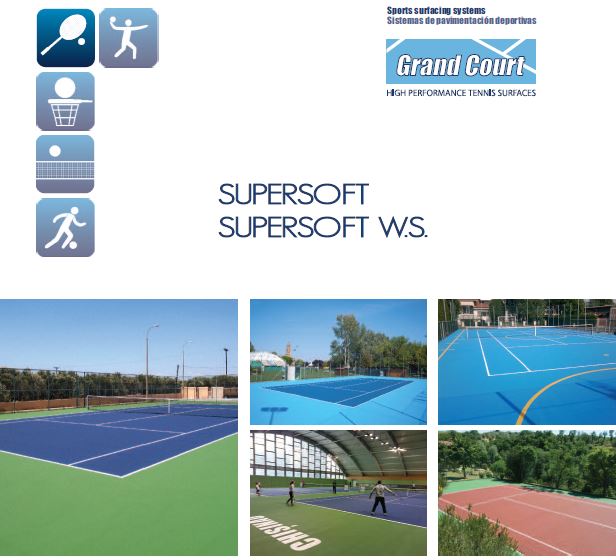 Highly flexible and elastic to withstand the movements and the micro cracks of the substrate.
Extremely resistant to UV; the colors are very stable during the time.
Very comfortable when using. 
Very versatile; the Supersoft WS system can be applied anywhere (indoor/outdoor, on concrete or on asphalt).
Highly performing; the Supersoft WS system is certified ITF Class 4, it complies to International Tennis Federation standards.
Very affordable system.
Many colors available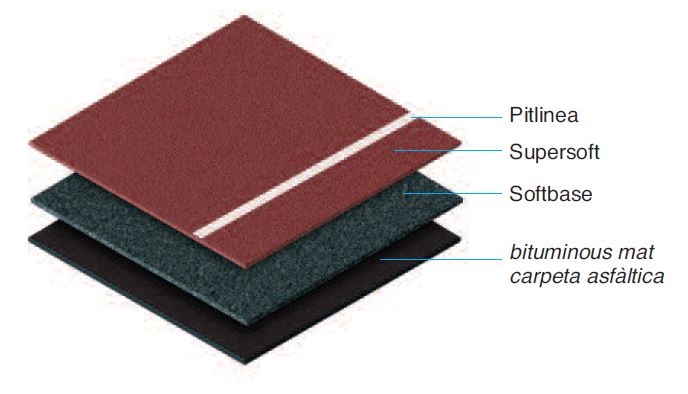 Supersoft WS System stratigraphy
the great versatility of Supersoft WS System makes it very suitable for:
Indoor and Outdoor projects
The application can be done over concrete or asphalt subbase (for application on concrete we suggest using Epobase primer before application of Supersoft WS system)
Tennis courts
Bike lanes
Jogging tracks
Multipurpose courts
Basketball courts
Badminton outdoor
Walkways
Performances of Supersoft WS system:

Available colors in stock of Supersoft WS system:

Note that the available colors in stock in Casali ABM warehouse in Thailand are:
RED 102
GREEN 201
LIGHT BLUE 302
BLUE 303
Other colors in the below chart are available on demand
Click below to download the Supersoft WS System brochure
Click below to download the TDS of Softbase WS
Click below to download the TDS of Supersoft WS
Click below to download the TDS of Supersoft WS
Tell us more about your project. We will get back to you ASAP