DERMACOLOR COOL ROOF is a high-reflectance synthetic resin-based white paint in water emulsion, which thanks to a special formulation containing special glass microspheres, is used to protect bitumen-polymer waterproofing membranes against UV radiation, significantly lowering the surface temperature (by up to 40°C with respect to a black membrane).
This attenuates the urban heat island effect reduces damage to waterproof systems installed on roofs, giving a considerable energy saving due to reduced use of the air conditioning system of the building.
Dermacolo Cool Roof was tested for its solar reflection index (SRI)* obtaining the excellent result of 103.5 (Test Report No. 313875 issued by the Giordano Institute on 05/03/2017). The SRI index indicates the ability of a material to reflect ultraviolet rays, so that the higher the index the greater the solar rays transmitted by the material will be, meaning that less heat is accumulated and transmitted to the rooms below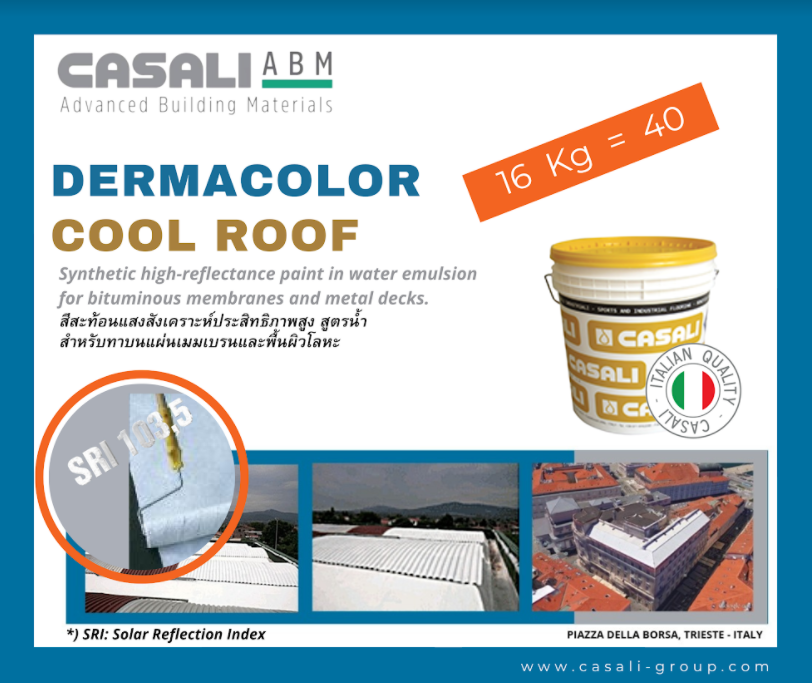 Dermacolor Cool Roof can sensibly decrease the temperature of your roof!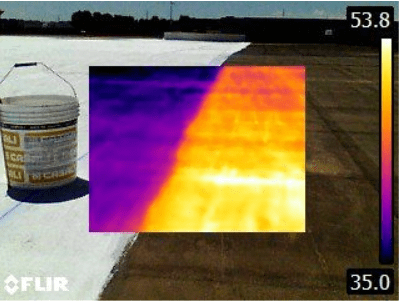 Dermacolor Cool Roof is an excellent coating to prevent the overheating of your building.
Dermacolor Cool Roof improves your energy saving
Environment friendly, water-base product
It can be applied over most of the Casali product (such as Multifixo 100, Acryroof Plus Fibro, Acryrubber, Viscogum, etc..)
Highly durable
Budget friendly
Dermacolor Cool Roof is the perfect solution to cool down the roof temperature and can be applied for several destination of use:
Metal sheet roof
Terraces
Rooftops
Facades
Residential buildings
Factories/Warehouses roofs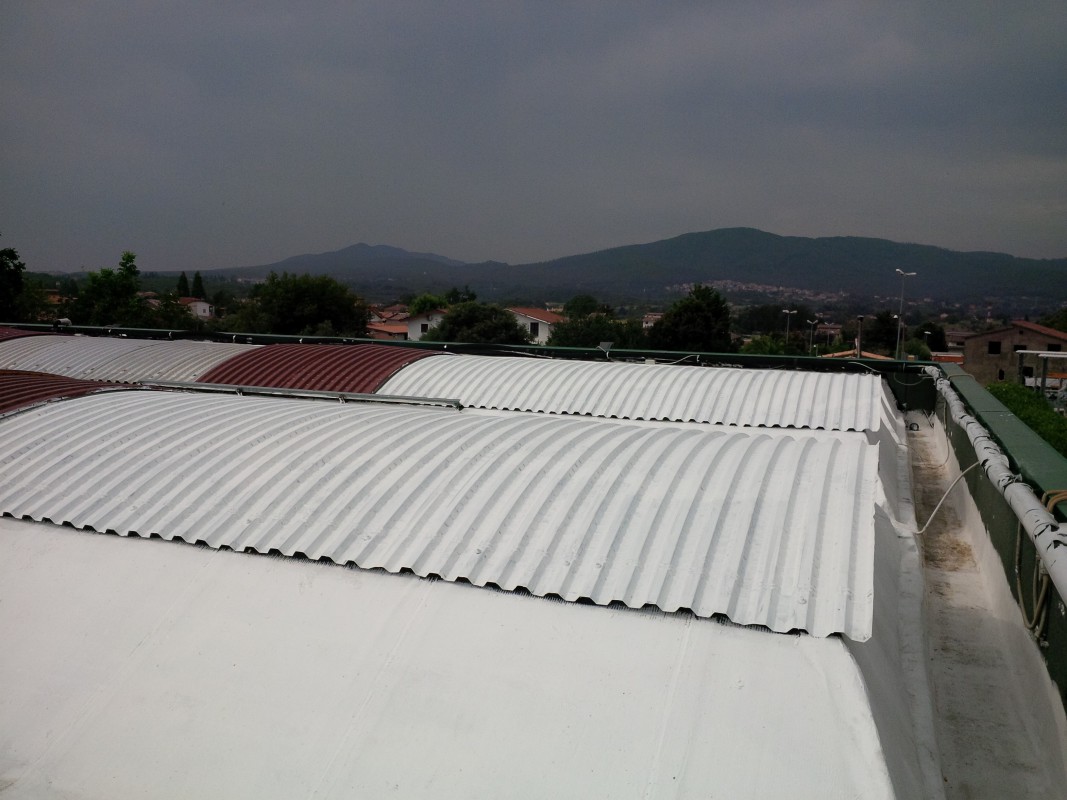 Dermacolor Cool Roof is the perfect solution for coating metal sheets roof to decrease the surface and indoor temperature
Dermacolor Cool Roof is the perfect solution for coating metal sheets roof to decrease the surface and indoor temperature
Tell us more about your project. We will get back to you ASAP