A Very Versatile waterproofing coating – Acryroof Plus Fibro
Rainy season is coming all over South East Asia, storms are on the way and if you are not ready, you'll have roof leakages.
Luckily we have the solution for you with Acryroof Plus Fibro, an highly performing polymer based coating created to withstand the ponding water.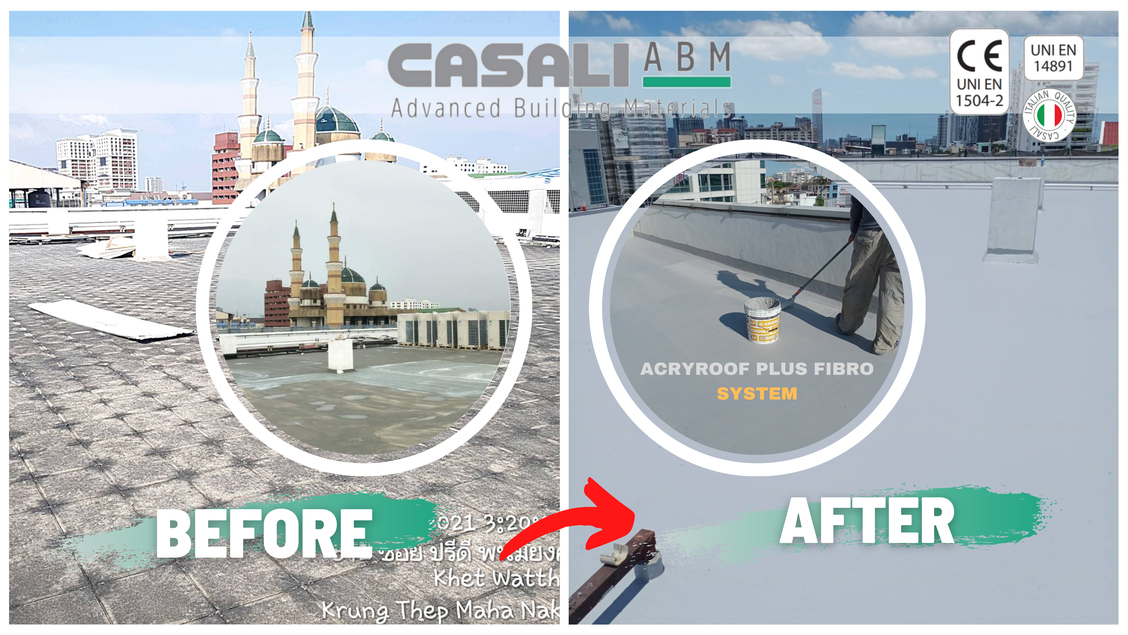 Advantages:
Easy to apply
Resistant to ponding water (no need to adjust the small depressions of the roof)
UV stable: no need to top coated it with anything
No need of any primers if applied on concrete
Long lasting
Cost effective
Acryroof Plus Fibro is also fiber-reinforced and for small areas (smaller than 40sqm) you no need to apply any reinforcement.
Acryroof Plus Fibro is very versatile and it is ideal for waterproofing small surfaces (balconies, bathrooms, waterproofing for wet areas of the building, etc.), is ready-to-use and requires no reinforcement.
The Acryroof Plus Fibro is available either from our branch in Thailand or directly from our factory in Italy.
Do you want to know more:
Just contact us via email: info@casaliabmsea.com
Or by LINE OFFICIAL Casali ABM: https://lin.ee/eiIjhj0
Visit our website: https://casaliabmsea.com/